Leaving your
word processor

in the dust
Organizing
Made Simple
Simple drag and drop organization for all your chapters, subchapters and elements.
Smart
Text / Elements
LivingWriter stores your elements and suggests them as you type.
Plot Easier

With Outlines

Organize your manuscript with time-tested outlines used by best-selling authors.
Organize and Plot

Your Manuscripts Easily

Spend less time organizing and planning. Spend more time growing your ideas into books.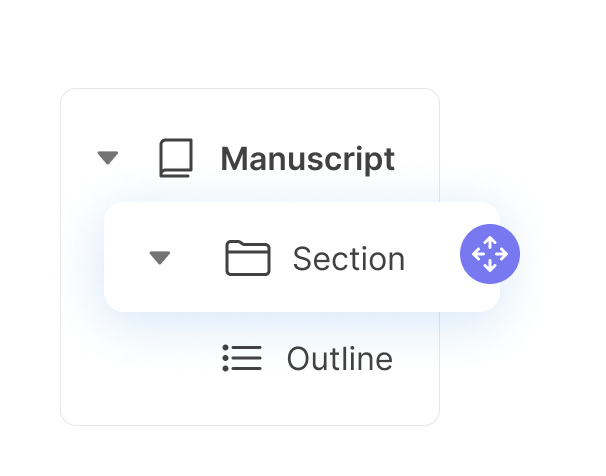 Drag and Drop
Order and reorder your chapters and elements without the hassle of copying and pasting.
On Screen Sidebar
Jot down your chapter notes quickly on the sidebar. Everything on one screen means never leaving your manuscript.
The Board
Get a god's-eye view of your writing. Intuitively drag and drop to plot and rearrange your manuscript.
Plot Quickly with
Time-Tested

Manuscript Outlines

We don't believe in reinventing the wheel, but we're fans of greasing it a bit. You can now use the same outlines used in world famous stories and movies right in LivingWriter. We'll lead you through each step with detailed.

No other writing app out there will do that for you.

The outlines include, the Three Act Structure, 27 Beat Chapter Plotting, The Hero's Journey, Dan Harmon's Story Circle, and many more!
The
Board
No more moving files and text around to organize your manuscripts.
With the board feature, you get an intuitive, modern way to view your manuscript. Simply drag and drop anything inside the board to rearrange your book, change up your plot or just marvel at how much you've written so far.
Embracing

the Dark Side

LivingWriter comes in both light and dark modes. You can easily switch between them with one click. This will come in handy when you're on a writing binge at night and your eyes start to hurt. You can keep using the best writing app in the world straight through to sunrise.
Smart Text and
Auto-suggest
Store all your elements and LivingWriter will make them work for you. As you type a character name, location, etc. our editor will auto-suggest your elements. Clicking on your elements will allow you to quickly access notes and other info for each element.
You won't find this in any other fiction writing app!
Intuitive
Writing Goals
Writing goals helps you create a vision for your manuscripts.
Visually seeing your goals will make a difference in your writing pace. There's no novel writing software that shows you your goals as beautifully as we do. Goals and deadlines can be motivating!
Chapter Goals
Quickly add and update word count goals per section of your manuscript.
Manuscript Goals
Beyond word counts, you can add deadlines to your manuscript to keep yourself on track.
NanoWrimo
Easy integration and support for National Novel Writing Month
Cloud Based So Your
Creativity Doesn't Have to Stop
1
Many writing apps out there don't link to the cloud, so you're stuck working on just one device.
2
But we know that writing novels online, and on any device is the future.
3
LivingWriter doesn't lock your imagination to one place. With completely iOS/Android apps completely synced, write wherever and whenever.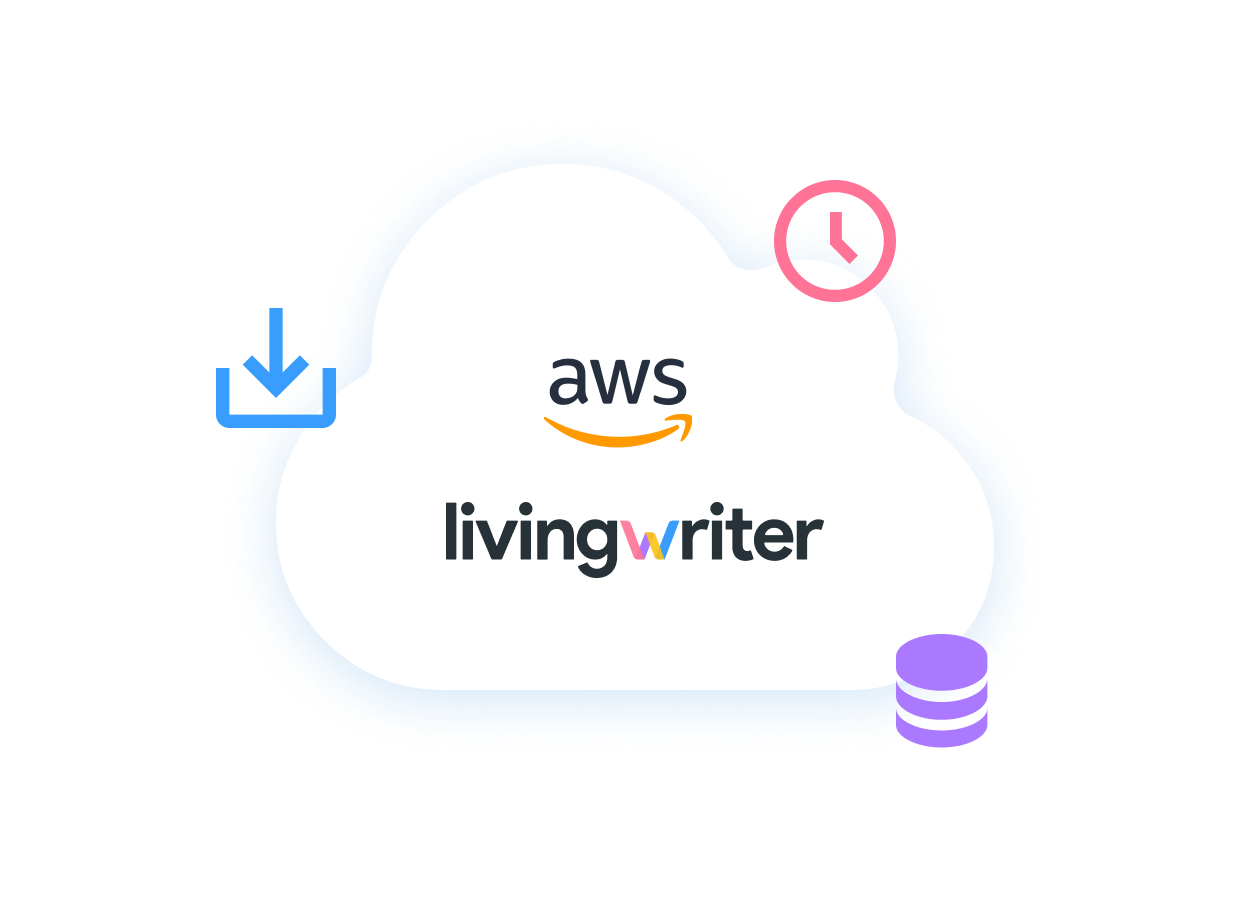 No need to hit "
Save

"

Even if your laptop decides to have a meltdown, rest assured that your work is safe

LivingWriter automatically saves every letter you type. Writing software that's cloud-based is the future!

Your work gets saved constantly, safely, into our Amazon Cloud Infrastructure and then we back it up for you every 10 minutes.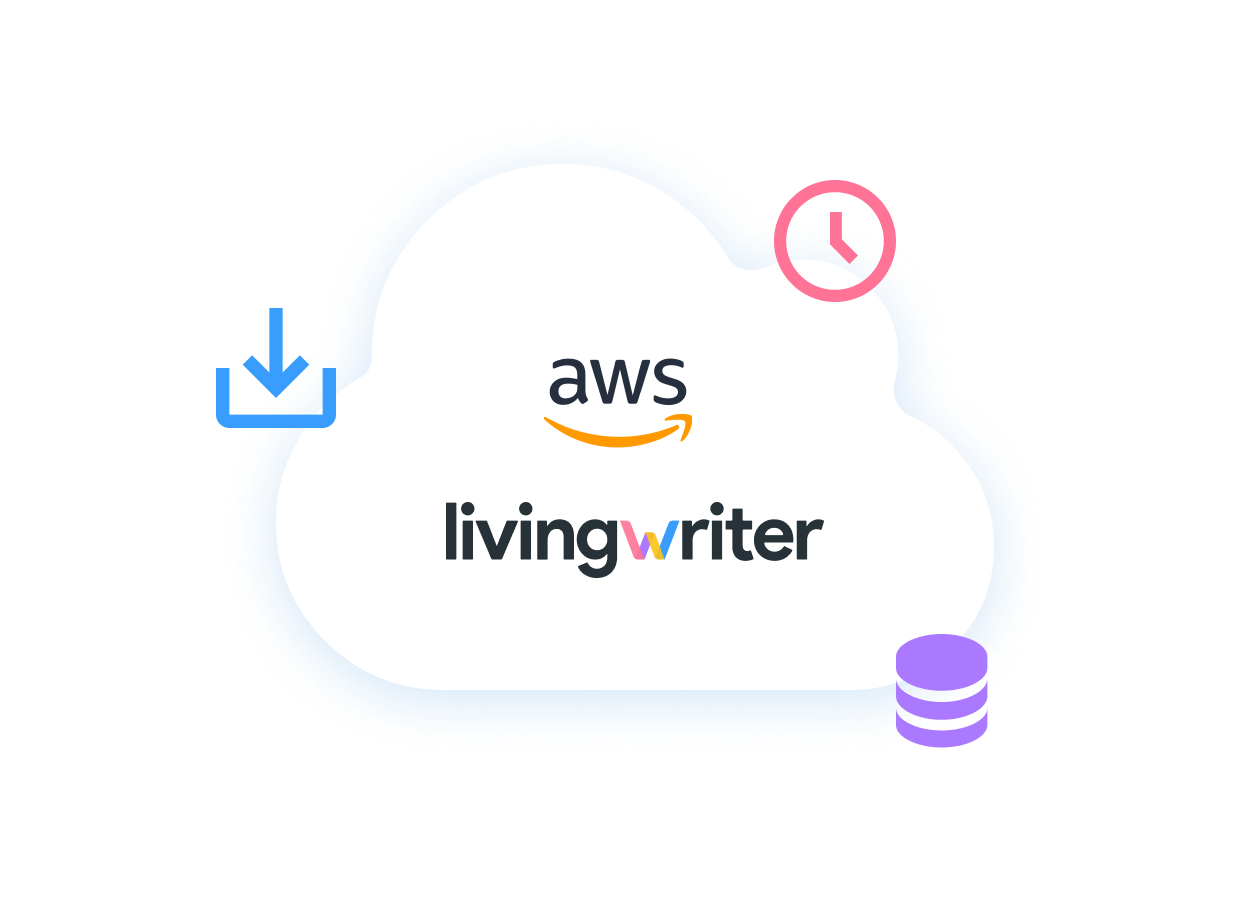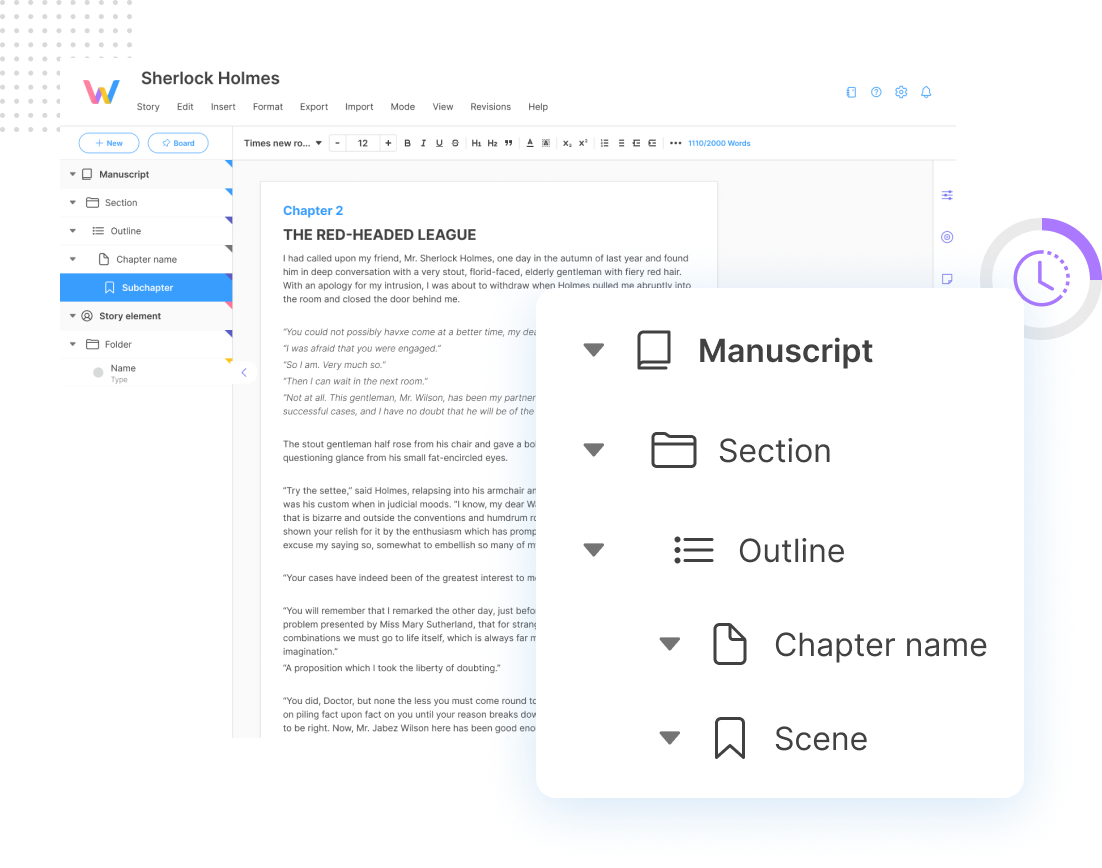 No Lagging

, No Matter The Length

Other writing programs weren't meant to hold your 100,000 word masterpiece. You'd have to split your book up into separate docs to keep it from loading forever. With LivingWriter, each chapter and subchapter is self-contained, meaning a speedy load of your whole manuscript every time.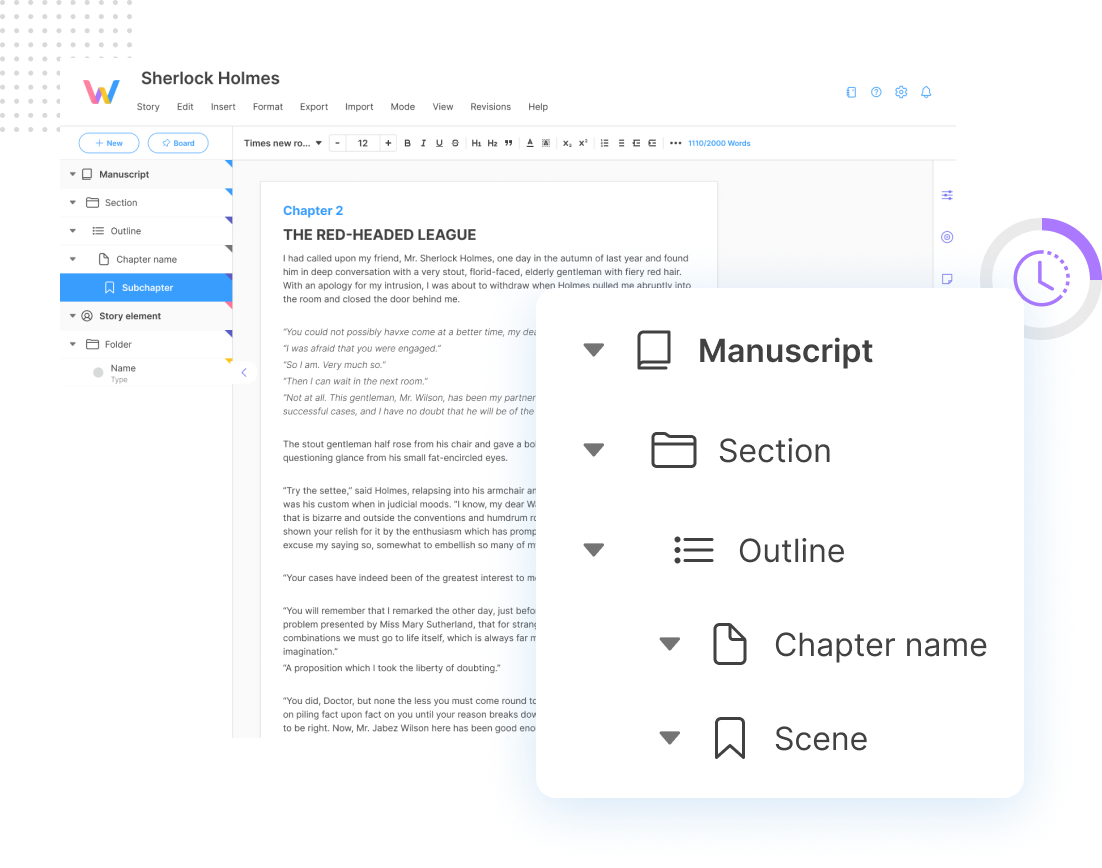 Seamless Imports

Of Your Existing Work

Wrote half of your book already?

All good. Import your existing manuscripts from other programs with a couple of clicks, and see how much easier it is to finish your second half on LivingWriter.

If you're coming from other writing apps like Scrivener, don't worry. You'll be able to pick up on LivingWriter right where you left off.
You've Found The
Best Writing App

!
Your Work Is
Safe
LivingWriter works on an infinitely scalable Amazon AWS structure. No downtime or data loss ever. We're constantly backing up your data and holding to the industry standards of data security. This is online writing software done right.
Amazing
Customer Service
Our staff are dedicated to improving your writing experience. Get in touch with us 24-7 to let us know how we can make your life easier. There is no online writing platform that caters to you like we do.
Constantly
Evolving
We've got a roadmap, but we're also always implementing new features suggested directly by our loyal writers. We're dedicated to your success. Our goal is to be the best writing app for you.
Our Writers Love
Writing software for
fiction, non-fiction

and beyond!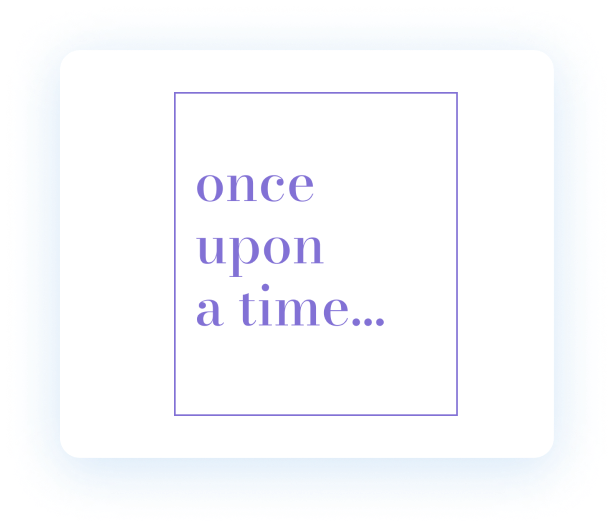 The best writing app for fiction
Most of our writers are spinning up fantasy, romance and science fiction stories. We've made it easy to get all your creativity and fictional elements into LivingWriter. No writing app does this better than we do.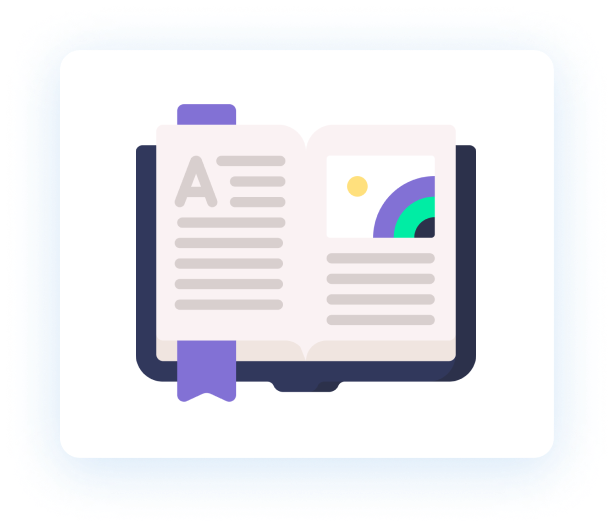 The best writing app for non-fiction
When it comes to non-fiction we have templates for memoirs, biographies, self-help books and more. We've already had six (that we know about) self-help books published after being written on our platform!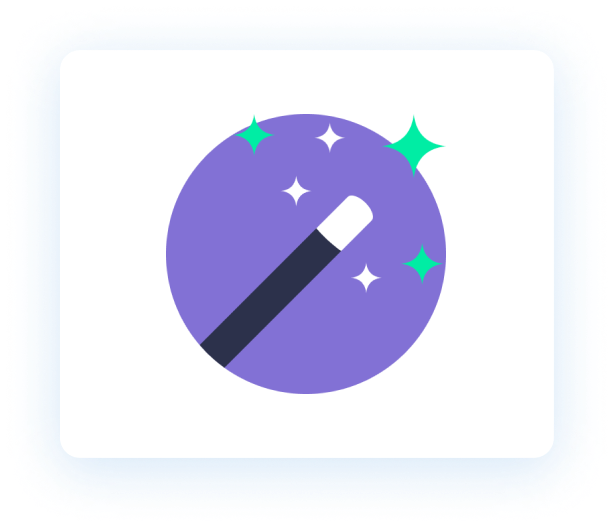 Best writing app for world-builders
No other writing app or novel plotting software gives you the freedom that LivingWriter does. With our smart elements, beautiful board and intuitive organization, you can have your entire world built before putting down your first word.